Rent-To-Own by Streamline
RTO allows you to set a timeframe, from 24, 36, and 48 months. Once the payments are completed, you own the product! And better yet, your credit doesn't affect your ability to be approved. Why? Because no credit report is required for approval, no inquiry is run, because everyone is approved! All you need is a valid driver's license and a validated physical address.
CLICK LOCATION BELOW TO START YOUR REGISTRATION TO APPLY:
| | | |
| --- | --- | --- |
| FLORIDA | GEORGIA | NORTH CAROLINA |
---
Financing Options

Hometowne Capital offers rent-to-own solutions to customers through our valued sales partners. From the first contact with a customer to the final payment, our goal is to treat everyone with the personal attention, respect, and dignity they deserve. It feels sweet to bring it home. Let us show you how simple that can be. PRINT FORM AND SEND TO LOT LOCATION FOR PROCESSING.
---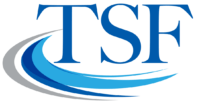 NOTICE: All applications with credit scores below 530, and monthly gross income below $1,700 will automatically be rejected. If you do not meet these minimum requirements do not apply as it will only add another inquiry to your credit report potentially further lowering your credit score. During business hours (Monday- Friday) credit decisions will be made typically within two hours of submission. APPLY NOW
Trailer Solutions Financial offers attractive rates for all of our trailer options provided you meet the criteria below.
---

Sheffield Financial is one of our financing partners that offer very attractive rates to individuals on select models with clients that have better credit scores. For more information, you can visit their website at Sheffieldfinancial.com. Please check with a Snapper trailers representative to see if the trailer you're looking at qualifies! If you would like to see if you qualify for financing you can submit an online application. (PRE-QUALIFY HERE WITH NO IMPACT ON YOUR CREDIT SCORE) or APPLY NOW
---

Synchrony has over 90 years of proven expertise across key industries and a range of business customers in all sizes, we provide value beyond just financing. Our deep insights into consumer behavior, trends and technology help merchants stay ahead of the curve — and stay competitive. APPLY AT LOT LOCATION
---

Clicklease offers fast financing, applications take less than five minutes and approves applicants within seconds. Get the equipment you need at an affordable monthly payment. APPLY NOW
---

Paramount Financial specializes in equipment leasing and financing for businesses nationwide. They offer a fast and simple solution for companies acquiring new and used equipment. Our industry experts work with small and large companies alike to approve financing programs that meet the specific needs of our commercial clients. APPLY NOW
---

RockSolid Financing services providers specializing in trailer financing and other recreational equipment loans. We offer a safe and efficient finance process with tailored items to dealers and retail customers. We are located in Colleyville, Texas, and finance customers all across the United States. APPLY NOW
---
**Approval for RTO is based on the valid U.S. Driver's License, 21 years and older, two proofs of residency and MSO. The customer must pay 100% of the initial down payment. We do not accept a limited term license, temporary driver's license, or a driver's permit.**