We have over 200 enclosed trailers/Cargo trailers for sale in Florida and North Carolina locations.
We have a large amount of inventory at the factory in Georgia also.
---
Enclosed Trailers/Cargo Trailers
At Snapper we have the same trailer for a much better price.  We have the best discount prices on new  trailers that are close to the price of a used trailer. our trailers are built in south Georgia, manufactured with American Made Products . We build standardized and custom trailers of all sizes and many colors, wholesale and factory direct to the customer. If you buy your Cargo Trailers Online, factory pickup may be the option for you.  Feel free to look over all of our add on options and colors.  Come to one of our lot locations and look over our inventory, we usually have most of the colors on our lot. you have more of a choice when you have so many trailers to chose from. Let us give you a quote. Give us a call for pricing or any questions you may have.
---
Car Haulers
We have the best prices on Car Haulers, basic or custom built to meet the needs of your load. We have a large assortment of options that can be installed at the factory while your trailer is being built. We also have custom race car packages for the race car driver, so feel free to look over all of our add on options.  You can have your Car hauler built just the way you want it instead of settling for one that's on the lot.  Let Snapper trailers give you a quote.  Our sales representatives are experienced in custom built trailers. Give us a call for pricing or any questions you may have.
---
Motorcycle Trailers
We also offer low prices on Motorcycle Trailers, they come in a few different sizes depending on the type motorcycle or how many you need to haul. We have custom coloring including Harley decals and colors. We install wheel chocks, tie downs, custom mag wheels, stabilizer jacks, aluminum flow thru vents, shelving and we have special motorcycle packages that include most all of the above and they save you money, and many more custom add on options, So feel free to look through all our products and options and give us a call for pricing and an other questions that you may have.
---
 Landscape Trailers
If you have a landscaping business and are in need of an Landscape Trailer, all our sales representatives are knowledgeable on what is required in a landscape trailer.  Most all trailers look the same on the outside, but whats important are the things underneath the skin that you cannot see that will make your trailer last longer if built right.  We have many different sizes depending on your needs. We carry and install many different landscaping accessories such as weed eater racks, D-Rings, E-track, and much more.  So feel free to look through all our trailers and add on options. Call us for pricing and any questions that you may have.
---
Repair – Parts and Maintenance
Our maintenance staff at Snapper Trailers Tampa, Florida and Ft Pierce, Florida has a combined 45 plus years of welding and fabrication experience! We offer Welding Repair on couplers, tongue jacks, rear stabilizer or scissor jacks, front safety chains, steel mesh gates, or mesh siding and much more. We carry a full line of trailer parts, hubs, bearings, brakes, lighting, jacks, safety chains,roof vents, and more. Call us or come in to one of our lot locations and let us give you a price on any parts that you may need. We carry all sizes of Trailer Tires, Bias ply and radials. Different styles of Mag Wheels.
---
Complete Tow Packages | Curt Trailer Hitches And Accessories
Snapper Trailers is a Curt Authorized Dealer.  Sales and installation of Curt Hitches. We have most all common hitches in stock.
---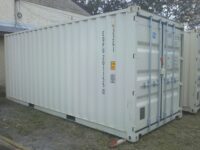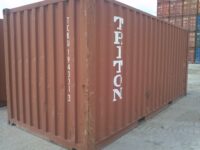 Storage Containers
We Stock Storage Containers on all our lot locations. Give us call for pricing.
---
We have locations in Tampa, Florida – Ft Pierce, Florida – Bushnell Florida and Fayetteville North Carolina, our customers come from as far away as Lakeland, Florida, Plant City Florida, St. Petersburg, Florida, Miami, Florida, Zephyrhills, Florida, Dade City Florida, Daytona Beach Florida, Deland, Florida  and all the surrounding cities and towns.  So come take a look at our inventory at the lot closest to you.
Our goal is to be the leading Enclosed Trailers/Cargo Tailers manufacturer with a consistent product at the best price. Our materials are purchase in high volume from the manufactures, which allows us to pass the savings on to the customer. These cargo trailers are produced in the largest factory. Occasionally there are surplus available, so call for special prices (813) 920-0570!
SPECIALS

Visit our specials today to see what available. Click 

HERE

BUILD YOURS

Looking for customized options? It might be best for you to speak with one of our representatives right away to get your quote today!  Call us at

(813) 920-0570

CALL NOW

We're available day or night at 

(813) 920-0570
Video's: